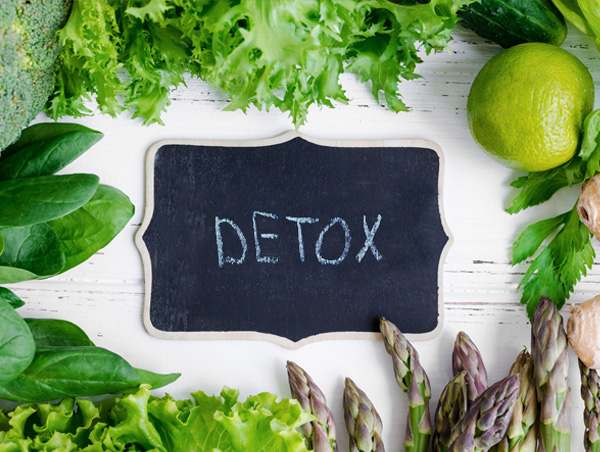 As a digital media professional, my life is always on-the-go and I need to keep my eyes and ears peeled out most of the time for the latest trend that floods social media, news, current affairs. So, you can imagine how my routine is always busy and multi-tasking has become way of life. This led me neglecting my health to certain extent which caused weight gain and bad hormone health, alleviation of PCOS.
Now, let's face it – Weight loss is difficult, but it is much more difficult for females with PCOS due to hormonal imbalance and insulin resistance. But I was determined and hence pulled up my socks on my journey to weight-loss.
One day, I was scrolling through my Facebook timeline and I saw this post from Zoe Detox Plan. It instantly caught my attention as I have known "detox" to be a tried and tested, age old ayurvedic way of weight loss. In fact, till date it is recommended by all modern naturopathy centers and new age yogis like BKS Iyengar and Baba Ramdev.
What 'detox' means?
Detoxification is a Naturopathic and Ayurvedic treatment that aims to rid the body of unwanted toxins that have been accumulated in one's body, naturally. These toxins can be in form of negative thoughts or substance. The principle of ZOE Detox based on naturopathy states that fasting is important for one's well-being. Bad cells get eliminated with FASTING too. We know that fasting is an integral part of Indian culture and is also associated with the 'Satvik' and Ayurvedic practices.
Products, I used during one detox cycle during the entire day, once a week were –
Herbal infusion
Instant glow face mask
Muesli with milk with organic Kashmiri green tea
Lemon ginger instant drink
Tomato soup with daily detox Darjeeling green tea
Beet and amla instant juice
Darjeeling special exotic black tea
Amla juice
Tomato soup
Lemongrass green tea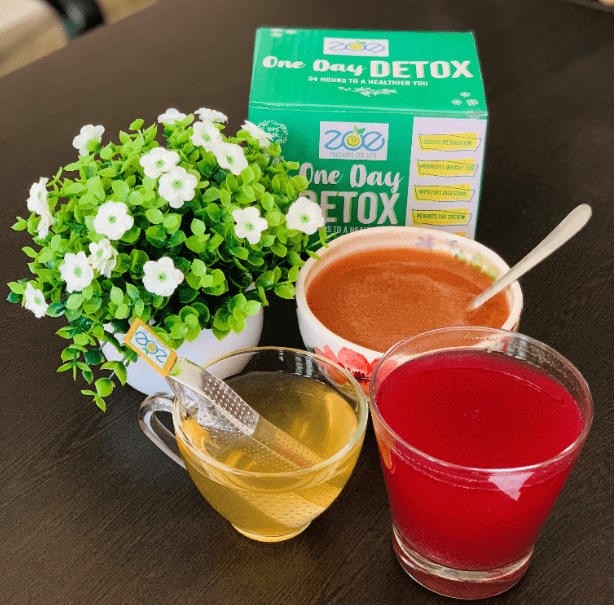 It is a once a week detox for a month (4 weeks), which means I got material for 4 days of detox plan in the box. After my 2 detox cycles, I would say it was a wonderful experiment. I got to spend time on myself and it felt like I was putting efforts on my own well-being. With fast lifestyle, we often tend to forget that even our system needs little rest.
When I started the week-1, the detox regime felt very difficult, as this was the first time ever that I was following such regime but I spoke to the nutritionist at Zoe and she motivated me enough to go on. I did feel little weak towards the end of the day, but when I woke up the next morning, I felt refreshed.
And the best part was the nutritionist, also providing me a diet plan to follow the other days and I could interact with her if I had any questions.
My experience and the result after following the detox plan –
I lost 2.5 kgs in 2 weeks
Bloating went away
It helped me with indigestion and acidity
Felt lighter inside out
Yes, glow was for real
By week-2, my body got comfortable with the detox process and I felt energetic throughout the day.
I literally felt that I was flushing out the toxins from my body, as being on liquid diet for the whole day, required many visits to the washroom, so I would recommend anyone trying Zoe Detox plan that practice this plan when you are at home or if you're working professional or student – then try it on Sunday.
Being conscious by default while eating out, choosing healthier food options.
My water intake increased and helped me in cultivating habit of drinking water more frequently.
My productivity and energy to carry out my tasks throughout the day increased.
Check out Zoe's Monthly Detox Plan HERE 
Exclusive offer for OoWomaniya's users, use code HAPPY20 and get a 20% discount on your purchase of Zoe's Monthly Detox Plan!
Comments
comments