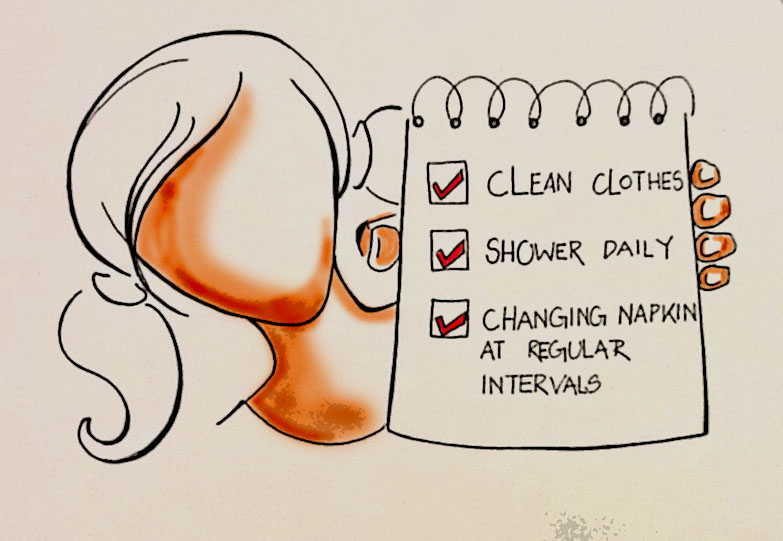 (Sketch by Roshni Tharian, Illustrator at oowomaniya.)
Today is 28th May, and for the first time ever, Menstrual Hygiene Day is being celebrated all over the world.
Menstrual hygiene and Personal hygiene is highly important for well-being of a woman and to protect one from any kinds of genital infections. On this day, OoWomaniya points out some healthy habits that women must practice.
Here we go:
1. Frequency of changing Sanitary Napkins during a day depends on the kind and quantity of bleeding. Ideally, one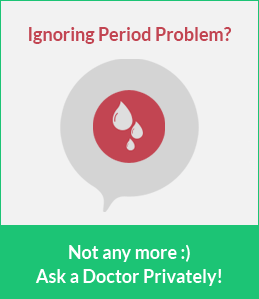 must use 2-3 Sanitary napkins per day and on an average should change sanitary napkin in every 5-6 hours.
2. Keep a habit of washing your undergarments on your own and dry it under sun. If you use a cloth to curb your menstrual flow instead of sanitary napkin or tampon, wash the cloth properly with clean water as well. After washing, dry them under sun.
3. Do not use much soap while washing your undergarments, or if using soap; rinse it properly. Soap has an alkaline property which if remains on your undergarments will affect mucosal layer of vagina and might act as an irritant to your genitals.
4. During menstruation and otherwise also, keep your groin area clean and dry, wash your genitals even after urination by clean water and then dry with a clean cloth.
Have a healthy and hygienic Period Womaniya!  🙂
(Sketch by Roshni Tharian, Illustrator at OoWomaniya.com)
Comments