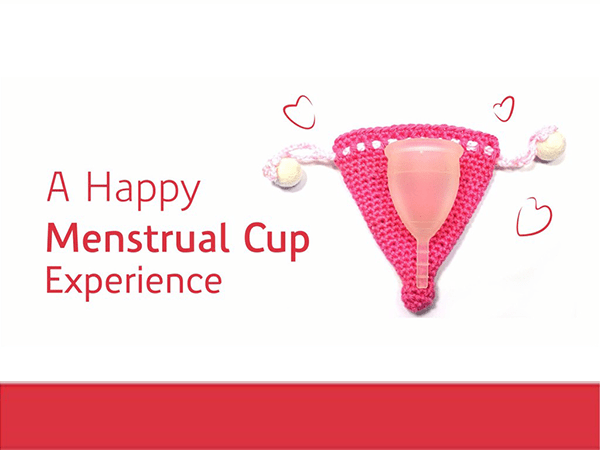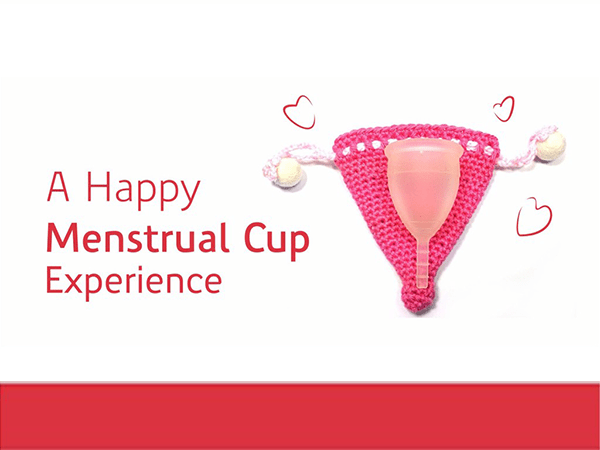 A Work shop Attendee , on her experience of using a Menstrual Cup:
"I attended the workshop on 'Menstrual Myths and Introduction to Menstrual Cup' in Ahmedabad a while ago. The session left me in a gasped and excited state followed by a desperate hunt to get hold of a menstrual cup for myself! I tried to get my Menstrual Cup online and when I couldn't get I wrote to Anupriya and Aditi for the same. Alas!
I  came across one more workshop organized by OoWomaniya in association with Menstrupedia called "Workshop on Menstrual Health"; I  attended it  as my desperate hunt for my menstrual cup was not yet over! Finally, I got my cup at the end of the workshop.
I came home and tried to use it. It was scary for me honestly! I left it aside thinking let my period days to come, tab dekhlenge. Well the scare and the curiosity of using the Menstrual Cup was hovering over my mind. Finally, I was just a week away from my period days. I tried to insert the Menstrual Cup but it was difficult. I buzzed  Anupriya for any tip on it, she immediately and promptly responded and asked me to use bit of coconut oil to make inserting smooth. Wow! It worked!!!!
The first day of cup inside me gave me bit of cramp but it was fine after few hours. Then went 2nd day…..and then the 3rd. Finally, I got my periods and by then I and my cup had become best friends.

I would say it's the best thing that I have come across in my menstrual life. The only hurdle I feel with cup is I don't feel comfortable emptying and reinserting in public place or work place. But against it the capacity of the cup is good enough to hold quite a quantity. I wear menstrual cup in morning and empty it when I come back home around 4:30 then again empty at night before sleep and then again in morning. I shared the experience with all my friends and family members and definitely  I would help spread the word to encourage more and more  women to try the Menstrual Cup.
Big Thank you to Anupriya, Aditi and Krutika
Team OoWomaniya says, "We are glad Nisha that one of our workshops on Menstrual Health has helped you in concluding your hunt for the menstrual cup and given you insights on various issues related to menstrual health and alternatives to period flow management. 🙂 "
How to use a Menstrual Cup?

Read our another OoWomaniya buddy, Ms. Anupriya Pande Marar's experience of using Menstrual Cup here.
Comments