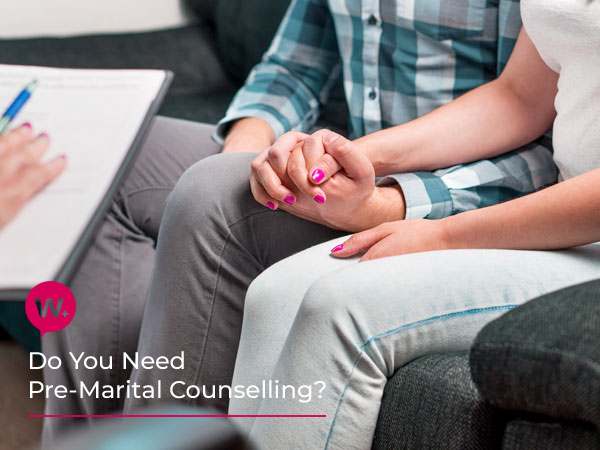 Each family has its own quirks, traditions and style of raising children. Imagine living 22-23 years of your life in a particular way and suddenly you are asked to leave that behind, enter another family and make it your own. During a Hindu wedding the bride is told that she needs to mix into the new family like sugar dissolves in milk. It can be daunting if a girl is expected to carry on age old cultural norms given the progression in lifestyle and exposure we have today.
It is common for a girl to resist the change. The change that's considered a milestone, the change that is a new beginning, the change that can actually be wonderful! Change of any kind can be exciting as well as formidable. Under such circumstances, it always helps to prepare yourself.
Often family and friends may tell us how life can change but "it is a part of life so embrace it". It is easier said than done. Pre-marital and post-marital counselling are becoming increasingly vital, especially for women. As we try to tighten our grip on the life we have had while the page turns, the struggle becomes tougher. Clarifying the expectations.
Role
There is a shift in the role of a young woman which seems abstract initially. It is important to understand the new responsibilities and not feeling overwhelmed by it. There will be diverse roles once you are married. It can be a delight to play those multifaceted roles.
Expectations
Clarifying expectations i.e. what you want from your marriage, spouse, new family and what is expected out of you helps in preparing. Of course one cannot always chalk it out in detail but covering important concepts like work life, children, finances with your therapist and partner would help in adjusting better. Through counselling understanding your personality and that of your partner's allows us to know the strengths and weaknesses as well as possible triggers for the couple.
Communication
Several marriages have problems because of poor communication between partners. Women often repress their feelings and are unsure of how to express them. Counselling can help you learn how to express your needs, difficulties, and feelings without feeling anxious or guilty. Communication is key to conflict resolution and it is important to give voice to your thoughts and feelings.
The time between getting hitched and getting married, most girls experience high rates of stress. There is an extensive hype of a "perfect  dream wedding". Managing the overwhelming volume of options, suggestions, expectations, emotional turmoil and refocusing on the marriage than the wedding becomes invariably important.
I would hope that counselling becomes a norm where girls get to understand the concept of marriage and learn how to prepare themselves for the next chapter of their lives.
Comments