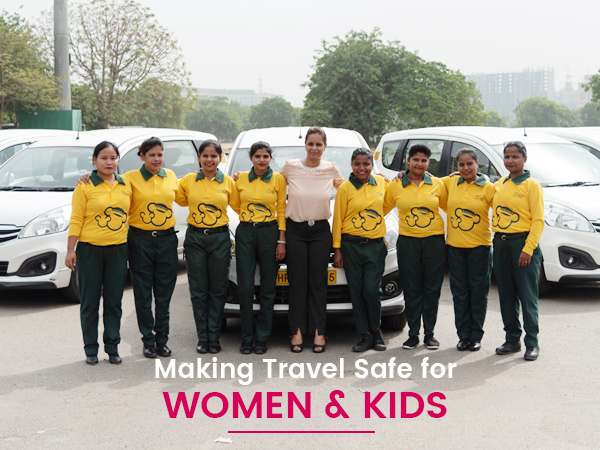 Shailja, tell us about how you started your journey as an entrepreneur?
I am a B.Tech from Delhi College of Engineering and had been a scholar throughout my student journey. After working on software with few MNCs and US based clients , was happily working as a robotics trainer with lot of schools to fulfill my childhood dream to teach.
Until one fine day when my daughter's regular school cab driver took an off and sent some fishy looking person to pick and drop kids to school.
As any protective mother of a daughter would have done , I didn't send my daughter with him and went by myself to drop her and sat in a coffee shop to pass my day till I pick her back from school.
While sitting there I realized that we are actually putting our kids, which are the most important part of any parent's life, in anybody's and everybody's hands to ferry them to school.
I still remember, it gave me goosebumps thinking about how worse the situation can be. It was that day when I thought there should be a system to ensure safe travel of kids. Maybe as we always send our house maids along with the driver to pick and drop kids, what if the drivers are females themselves.
And there I was, the seed was sown for KOALA KABS – ONLY DRIVEN BY WOMEN
What was the core intention and vision behind establishing Koala Kabs? How did the idea occur to you?
Ans: The core intention when I started Koala Kabs was to provide a safe mode of travel to kids which was missing till then all across Delhi NCR .
But slowly we realized , that we are actually solving two very important issues of the society –
–  Women's financial empowerment
–  Ensuring kids and women safety on roads
How did you train the females who are part of your team? 
Ans : The women drivers who are part of our team are already trained in driving as they had been working with other cab companies before joining Koala or some of them were sitting idol at home due to lack of opportunities.
So we just brush their driving skills as per the individual's requirements and we mainly train them on their soft skills.
For this we organised their training every alternate Saturdays. We also invite female counselors and motivators to talk to them about their personal and family issues.

Driving can be quite empowering activity, but when it also becomes source of employment it can be highly rewarding. Can you share how Koala Kabs has changed lives of your consumers as well as your team members?
Indeed it is quite empowering. When I hear from my drivers that people salute them when they are driving a cab on road , I feel inflated and the brightness in their eyes at that time just makes my day .
For my clients it is definitely a blessing as they had never thought that something this much secure for kids' travel can exist on Delhi roads.
Parents don't hesitate to send their daughters alone any more with drivers as they know their kids are travelling WITH A MAA AWAY FROM THEIR MAA.
Koala Kabs has definitely raised the bar of confidence and living standard of our drivers .These women are no more dependent on the male members of their families due to which few of them were even victims of domestic violence earlier.
But working and earning has given them that courage and confidence to stand for their rights and also give quality education to their kids.
Koala Kabs has provided them with a very convenient platform to work with where they have fixed working hours , earning a handsome amount and above all they are working with women and kids which is a big relaxation for them and their families.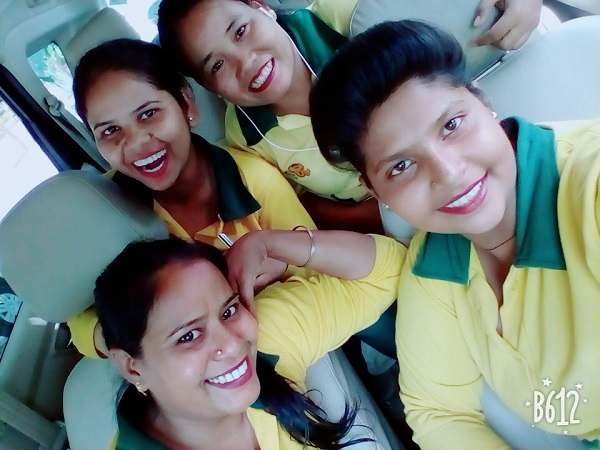 What are your thoughts on work-life balance for female working professionals?
Ans: I feel work life balance is of utmost importance for any female working professional because
you can not excel at your work until you are at peace with regards to your family being safe and healthy which you can only ensure by giving time and personal care to them.
Similarly, you can not enjoy your family time until you know you are doing best possible at your work place .
Comments
comments