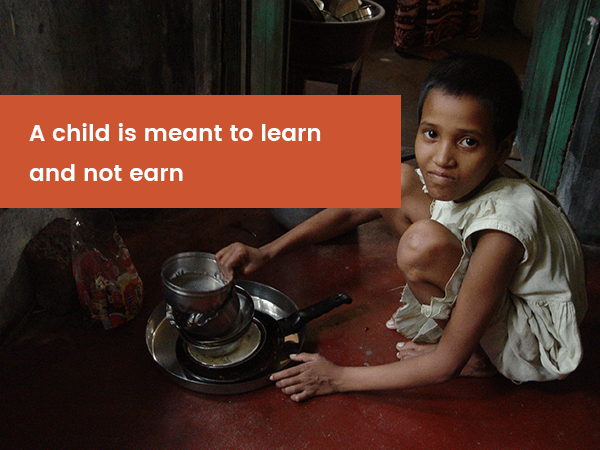 Children are always considered next to the pious versions of the Almighty who always strive to inculcate happiness, joy, innocence and hope. The future of a nation is determined by the way it treats its children and its women, after all, children imply a hope, a hope to strengthen not only the economy of the country, but also to provide the country with skilled human resources who have access to the basic human amenities essential for the existence coupled with the tenets of the education in India.
It is the moral duty of every citizen for the country to ensure that the childhood of our children is protected and not marred with instances like that of child labour which arise out of poverty and helplessness.
The most unfortunate part of this problem is that it is prevalent more in urban areas than rural, despite the fact that people are supposed to be more educated and aware in the cities, as opposed to villages. Little children are employed to work in restaurants, households and manufacturing factories, and more often than not, we don't even pay attention.
Such is a story of Fardeen, a 14 year old boy who hails from a small village of Uttar Pradesh. He was brought at the age of 11 by Delhi by a hotel owner. The boy was promised a good salary and a better life in the city. However, the reality was different. Fardeen was sold for Rs 6000 to sew at a denim factory.
"I got several scrapes and injuries at my work in the factory. You can see some of the scars yourself. Some are from scissor cuts, some from beatings — we were beaten by whatever the owner could lay his hand on," says Fardeen tearfully."I would wake up at 8 AM, bathe and have breakfast and go to work by 9 to 9.30 AM. We'd have lunch around 1 PM. I was made to work from 9 AM to 11 PM. If the work was done incorrectly, I would get beaten up."
And then comes the relief.
Fardeen was rescued, together with five other children, by the NGO Bachpan Bachao Andolan (Save the Childhood Movement).
Today, over 1.7 Million children, mostly under 14, are working or looking for work instead of going to school to study. All children deserve to be educated and have a childhood. This exploitation needs to stop, and you can help. Spread awareness, every little thing helps.
What is the child labour incidence in India? 
Source – Network18 and Census 2011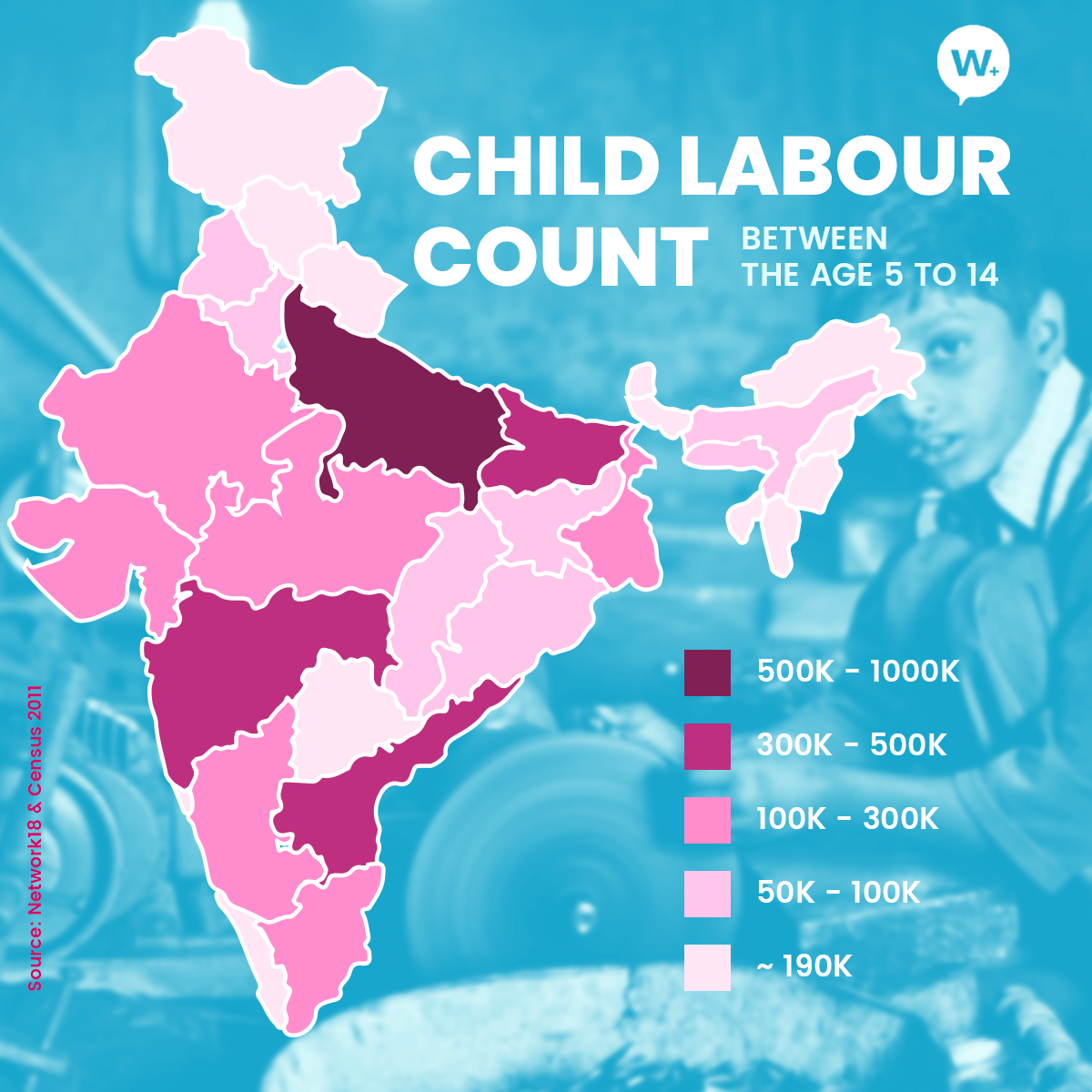 Uttar Pradesh: 8,96,301
Maharashtra:4,96,916
Bihar 4,51,590
Karnataka: 2,49,432
Rajasthan: 2,52,338
West Bengal: 2,34,275
Tamil Nadu: 1,51437
Andhra Pradesh: 4,04,851
Gujarat: 2,50,318
Assam: 99,512
Odisha: 92,087
Jharkhand: 90,996
Punjab: 90,353
Haryana: 53,492
Chattisgadh: 63,884
Others: 189155
Comments
comments