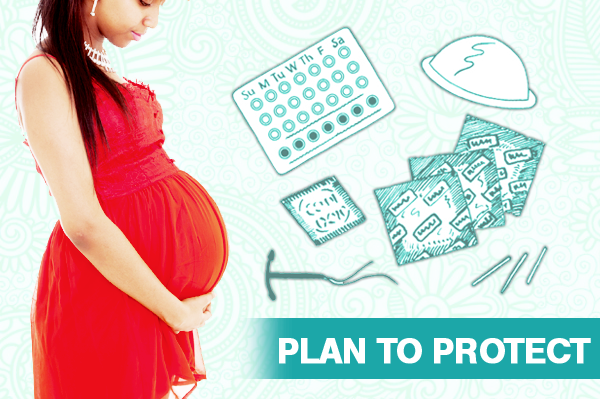 In the same thread of OoWomaniya's previous article : Unplanned Pregnancy and Emotional Woes, we now bring to you a different perspective on unintended pregnancy. Motherhood is a miraculous and beautiful way of life. Regardless that a pregnancy may be unplanned, bearing a child is a unique experience and an accomplishment that one can be proud of. It by no means lessens having to deal with the negative circumstances, and no matter what anyone in your life may say or do in an attempt to help, at the end of the day coming to terms with an unplanned pregnancy remains a deeply personal and individual task.
Dr Nita Thakre, MD, Gynecologist & Urogynecologist, Expert Consultant at OoWomaniya.com gives her take on ways to handle and prevent an unplanned pregnancy, methods of contraception, insights on child loss via abortion or miscarriage and the important aspects of a pre-planned pregnancy."Firstly, I think that unprotected sex is not a wise idea except in the situation when you want pregnancy. Unprotected sex will surely bring in possibility of pregnancy and depending on your partner/s intimate health also brings upon an ambiguity of getting contracted by Sexually Transmitted Diseases (STDs) and Sexually Transmitted Infections (STIs).
Various methods of contraception are available now which can be practiced to avoid the risk of unplanned pregnancy. Some of the popular methods of contraception are:
1. Barrier method of contraception (Condoms)
2. Contraceptive pills
3. Intra-Uterine Device (IUD)
4. Spermicidal creams
5. Vaginal Ring
6. Cervical cap/diaphragm
Condoms not only act as a barrier method of contraception but also are very beneficial in avoiding STDs/STIs.
IUD, contraceptive pills, vaginal ring are all hormonal methods of Contraception.
Contraceptives like Intra-Uterine Devices, Vaginal ring, cervical cap and spermicides are non-oral methods of contraception and once inserted into body by a Certified Medical Practitioner will maintain the contraceptive effect for a significant and definite amount of time."
Of course, which method of contraception is applicable and suitable for you, its long term impact on your health and its prescription needs to be decided by your GYNECOLOGIST and should be practiced and used under medical and expert guidance only.
Sharing her experience as a doctor, Dr Nita says, "I have many patients to come to me worried about their unplanned pregnancy. The first thought in their mind is panic. Many of them think abortion and terminating the pregnancy is the next step, some of them even choose this option. And then there are others who on their second thoughts, accept the pregnancy and choose to continue with it. Even when it comes to abortion, many girls especially who are unmarried along with feeling the guilt of pregnancy, also get hassled for arranging the money for a serious medical action like abortion."

We also received some of the queries where women asked about their miscarriage/s and possibility of child birth after having suffered from an abortion or miscarriage. With response to this Dr Nita says, "If abortion is an option you choose, make sure that you get your abortion done at certified clinic and under guidance of a certified, reputed doctor. Understand your options. And take necessary precautions with your health as advised by doctor once the abortion is done."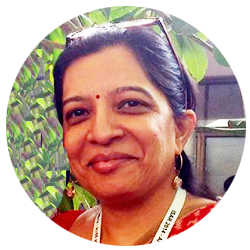 Talking about miscarriages Dr Nita adds "There can be various physiological reasons and genetic factors related to a miscarriage. And it is highly essential for those women who have undergone miscarriage/s previously that what are those factors or reasons which are causing child loss with the help of their Doctor. Are any those of the factors treatable or preventable? Post a miscarriage, couples should definitely go through Preconception Counseling with their doctor before planning their next child."
And finally concluding Dr Nita talks about some pre-requisites which every female should keep in her mind, she says "Ideally, every pregnancy should be planned. This does not mean that an unplanned pregnancy should not be embraced with happiness. Understand what you want from your relationship. Choose pregnancy when you are mentally, physically and financially prepared and are readily happy to get support and respect from people around you for the same."
Dr Nita adds "Preconception Counseling sure does help. Before planning a pregnancy, make sure your body is ready: Check your folic acid and thyroid levels. Eat a balanced diet, try and remain happy. Keep a gap for at least 3 – 6 months before next pregnancy."
---
Comments
comments