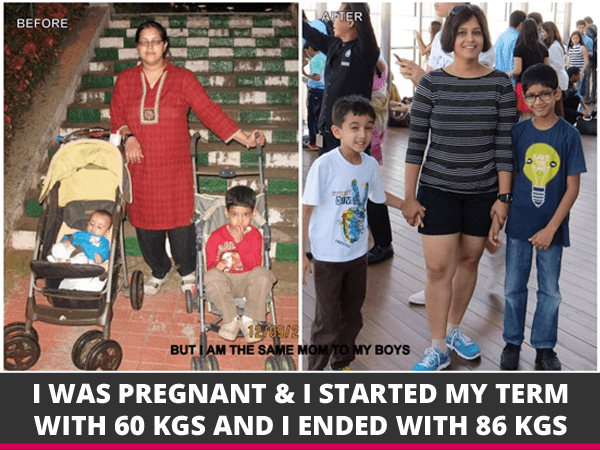 Since my childhood I have never been a thin girl. Thanks first to my genes and secondly north Indian food habits. So when I was pregnant with my first child I started my term with 60kgs and I ended with 86kgs. In the second pregnancy too, I ended my term with 84 kgs.
Sagging tummy, huge breasts, stretch marks and cellulite all over the body made me ashamed of myself; all my efforts to bring my weight down went in vain. I must confess here that I didn't put any sincere effort either.
I weaned off my younger one from breastfeed and then took serious steps towards my health. My weight was still an issue. I still weighed 76kgs. Dancing is my passion and hence I joined professional dancing classes. I also came across a running group within my complex and they were welcoming. I think that's how Fitness groups work. We motivate, learn and move with each other. I was never a fast runner as my legs and body were too weak. I gradually joined the group for regular runs. Being extremely high on energy I needed activities which drain me completely and running was doing well.
Within few months I came down to 67kgs.
I still remember how flabbergasted I felt when I wore my shorts after a long time. I felt like an achiever. I also participated in marathons with my group and was happy to complete them. It was an ecstatic stage. I was thankful to my group for my transformations which lead to my state of contentment.
It was June 2015 when I got selected for Times Passion Trail to Bhutan. It excited me at one end because I was the only female selected in a group of 11 across India, but skeptical on the other because I had never done such a grueling cycling earlier. I was also emotional to leave my 10 & 6 year old boys' back home .After a lot of back and forth and beating my emotional and physical challenges I decided to go for a 500 kms, 7 days trail to Bhutan.
The trail was beautiful with well sorted route. It was the last day of the tour and we were back in Paro to fly back. I switched on my phone to check messages as the day before we faced landslide and were off mobile data connectivity. I started looking at notifications one by one and realized that the story about trail to Bhutan was in the national newspaper with my interview and photograph and everyone was congratulating me. I was keen to share my experiences with my running group and hastily opened the app. There was something odd in the messages so I started reading all the messages one by one. One of the members had congratulated me and the immediate message read, "two fat sluts (slang) congratulating each other". Why two fat because the guy who messaged was also on the heavier side. I read the messages again and then several times. I froze in dismay. Instantly tears rolled down my cheeks. Not because someone commented on my body or I felt too little about myself but it was my same running group which motivated me to run. I felt cheated.
My very own enthusiastic and motivational group body shamed me.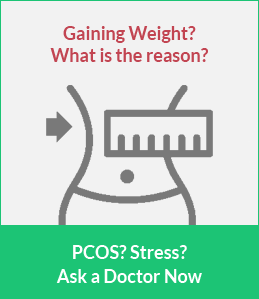 I discarded my phone like a piece of filth and ran out of the hotel .I walked kept on walking to nowhere.  I was hurt, emotionally sapped, mentally exhausted and above all felt disconsolate.
Once back to Mumbai I got to the routine quickly. Unquestionably I quit the group with my valedictory message stating , "to the one who has sent this message I would say , deliver two kids , bleed every month , struggle hard to put off the weight which refuses to go , then dare to draft such a message".
I overcame this episode but I felt the pain for months. Well, I still do. I have no grudge against anyone in the group now but for me my group lost its sanctity. The member had the courage to drop a nasty message but was not man enough to come forward and apologize.
Why women should always have picture a perfect image? Why she should play all the roles perfectly? I love myself looking in the mirror but this delight is not for anyone else but for me.
Why body shaming comes so normally to us?
Most of the advertisements related to fitness showcase fittest women with shapely legs, contoured abs and perfect body. It's time to get realistic and move beyond skin colour or wrinkles. Before and after pictures lure many and they believe that after picture will bring them fame and popularity .Live your age in your body.
We have enough episodes that scream about misogyny but women are also blatantly supposed to be in the best shape. Body shaming has a negative impact and causes huge stress to a human brain. No one has the right to pass nasty comments on my body. It is my body and I love it the way it is.
I don't care if being fat or skinny bothers the other person.
It's my fabulous journey and I love it. My goal was not just weight loss but it is to stay fit and healthy and above all respect my body.
Comments