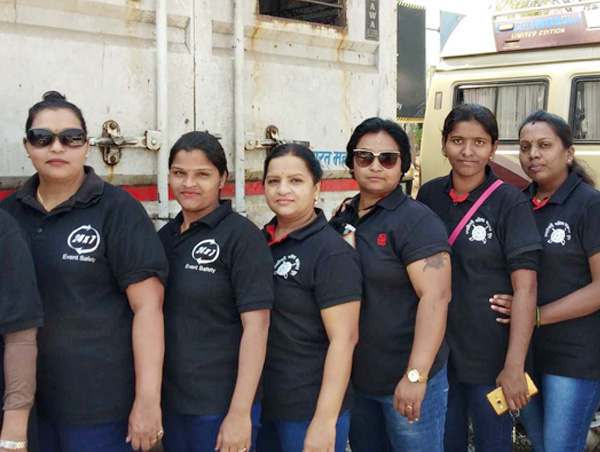 Worried about increasing crimes against women, they decided to take it upon themselves to turn protectors to ensure women's safety — meet the Swamini Lady Bouncers, a group of 49 women trained in self-defense, going from event to event and providing security to girls and other women.
Baby steps
The group, nearly 18 months old, was started Amita Kadam, 29, a graduate and mother of a 12-year-old boy who stays with her family in Pune's Janata Vasad, Parvati.
Married off at 18 and assisting her husband in his laundry business, Kadam, who calls Salman Khan her inspiration, had always been fascinated by the work bouncers did, especially considering there was one in the family — her sister's husband Swapnil Taru.
Though she completed her education after marriage, she couldn't find a job. She decided to follow in her brother-in-law's footsteps and was ably aided by her husband in realizing her dream. Thus began Swamini Lady Bouncers.
Kadam said, "Women's safety has always been a concern… I had seen my brother-in-law be a bouncer and it fascinated me. It's like a policeman's job, isn't it? I shared my thoughts with my husband, about how if there were women security guards, then why not women bodyguards. He spoke to Swapnil about it, and that's how my journey started.
"Gathering women to form a group was an issue though, as I had to convince their parents and husbands… there was the concern of events getting over late in the night, sometimes in the wee hours. It was slow going, but now, after 18 months, I have 49 women (and counting) with me. Most of them are domestic helps earning a measly amount every month. Now, they get anywhere between Rs 600 to Rs 1,000 per event."
She added, "We were given free guidance by M Bouncers, the company run by Yogesh Mankar and Ajit Indamdar, who taught us karate and other self-defense techniques. Now, I too provide others free karate training along with communication skills and English speaking guidance.
"These women don't just do bouncer duty. If the event they are assigned to is a wedding ceremony, they first assist in cooking for the guests, right from making chapatis to other items, and then, change into their bouncer gear." Mankar said, "As a male bouncer, it's difficult to handle female mobs. But thanks to these women, it has become easy."
These women are also breaking career and profession stereotypes. Security services initially was an exclusive male profession where now women are also contributing.
The Supergirls That Ensure Women's Safety
Rekha Sutar, mother of three and wife of an auto-rickshaw driver, has been single-handedly working to ensure a better future for her children, thanks to the group. As her alcoholic husband doesn't manage to bring home much, she works as a maid in the mornings and a bouncer in the evenings.
Sutar leaves for the evening job wearing a night gown, underneath which is a t-shirt. She first goes to Kadam's house, where she changes into camouflage pants below a black tee, and together they leave for work. "As a maid, I earn Rs 900 per house, i.e. roughly Rs 3,000 a month. But now, with this second job, I earn Rs 10,000 a month. My husband is not happy about it, but I am focusing on my children's education. I don't want them to be like me; I want to be a role model for them and ensure they live a life of dignity," said Sutar.
Then there's 20-year-old Riku Jadhav, who has been squeezing in bouncer duty while studying for her bachelor's degree. "After college every day, I work as a bouncer and earn for my family. I have also been able to pay my college fees and expenses, thanks to this.
"I am also a part of NCC, and both experiences have been helping me. Initially, there used to be the issue of safety when it got late, but not anymore. We are now well recognized in pubs and other such establishments where the work takes us. I love my job, and the fact that I am earning well and in a dignified manner. I am keen to join the police force after graduation."
Kudos to these Superwomen who are making cities safe for women!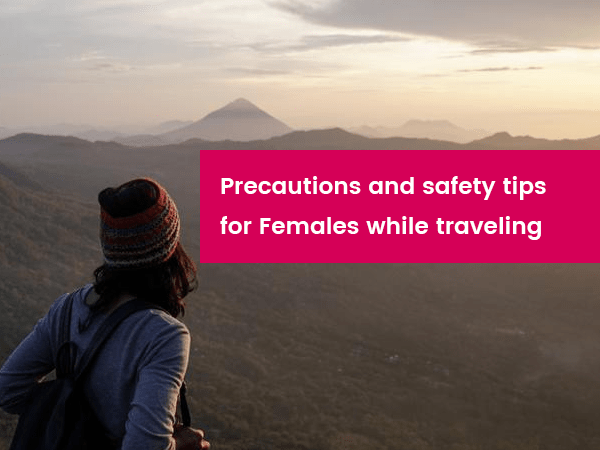 Comments
comments